This week on the Fearless 5 Podcast, it's all about making our vision boards for 2020
It's never to early to plan for the life of your dreams. Everyone else is going to start this stuff on January 1, 2020 (or later; I once did a mid-January vision boarding class). Let's get you ahead of that pack. As a coach, I am NOT about pack mentality! Break out of the pack. Do your own thing, your own way — on your own time. Don't make the ten most common vision board mistakes. Make this your best one yet. This blog and this week's podcasts will get you geared up and motivated to make your best vision board for 2020!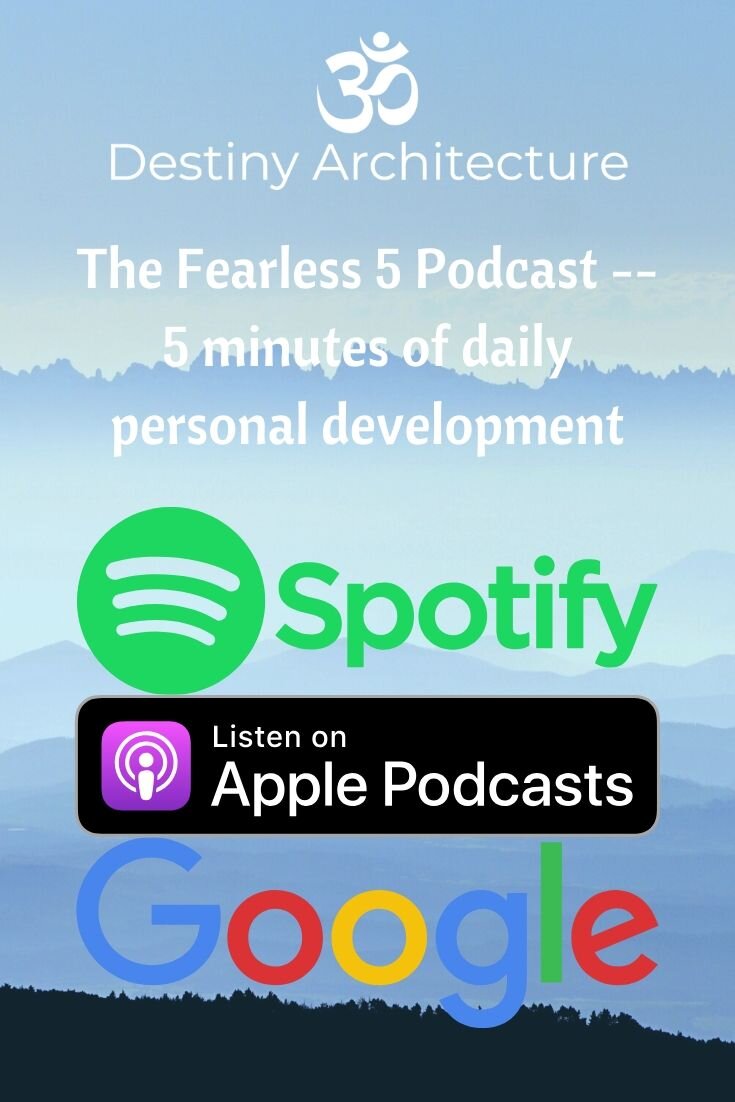 Get ready for 2020 — new year, new decade, new YOU!
Listen to the Fearless 5 Podcast at your favorite spot:
Personal development. In small doses.
The purpose of the Fearless 5 Podcast is to give you coaching mini-sessions all week long. Listen however you want as I upload them on Sundays so you have them ready for the week. I upload show notes during the week — except this week. Changed it up to work on some big stuff! Instead, you get ONE EPIC BLOG about how to really trick out your vision board with a high vibe for 2020. Enjoy!