Time to unpack what a young "American Idol" hopeful shared with us.
First, he didn't give up. He knows he's good. He knows he can sing. I didn't ask him what went wrong with his two previous auditions. I don't care. He made it this time! Why? Because he didn't give up! I think we all know he's gotten older, better, more practice, and more experience as a singer. That's a given. Those two failures in his past aren't really failures at all. They were just practice.
I bet as he was driving from Northwest Missouri to South Central Kansas, he had plenty of time to think about how to make it count this time. No, I didn't get to see his or anyone else's auditions. They wouldn't let the media in for that. But I bet he killed it. He sang what's in his wheelhouse, country music, which he clearly loves.
Second, did you hear him mention that he doesn't know what's next?
He has no idea what happens next and neither do I. I'm being honest. I interviewed one of the supervising producers and asked about the next steps before I even talked to Austin. The producer told me they aren't guaranteed a trip to Hollywood from these auditions. The show doesn't start shooting until December. He told me they could have more auditions between now and getting the actual invite to Hollywood — if they receive it. So these contestants may still have virtual, online auditions to do, on Skype maybe.
You mean to tell me this kid chased a dream more than once, even after failing and has NO guarantee he will still get it and is still faced with nothing but uncertainty? And he did this anyway?
Hell yes. This is what life is all about.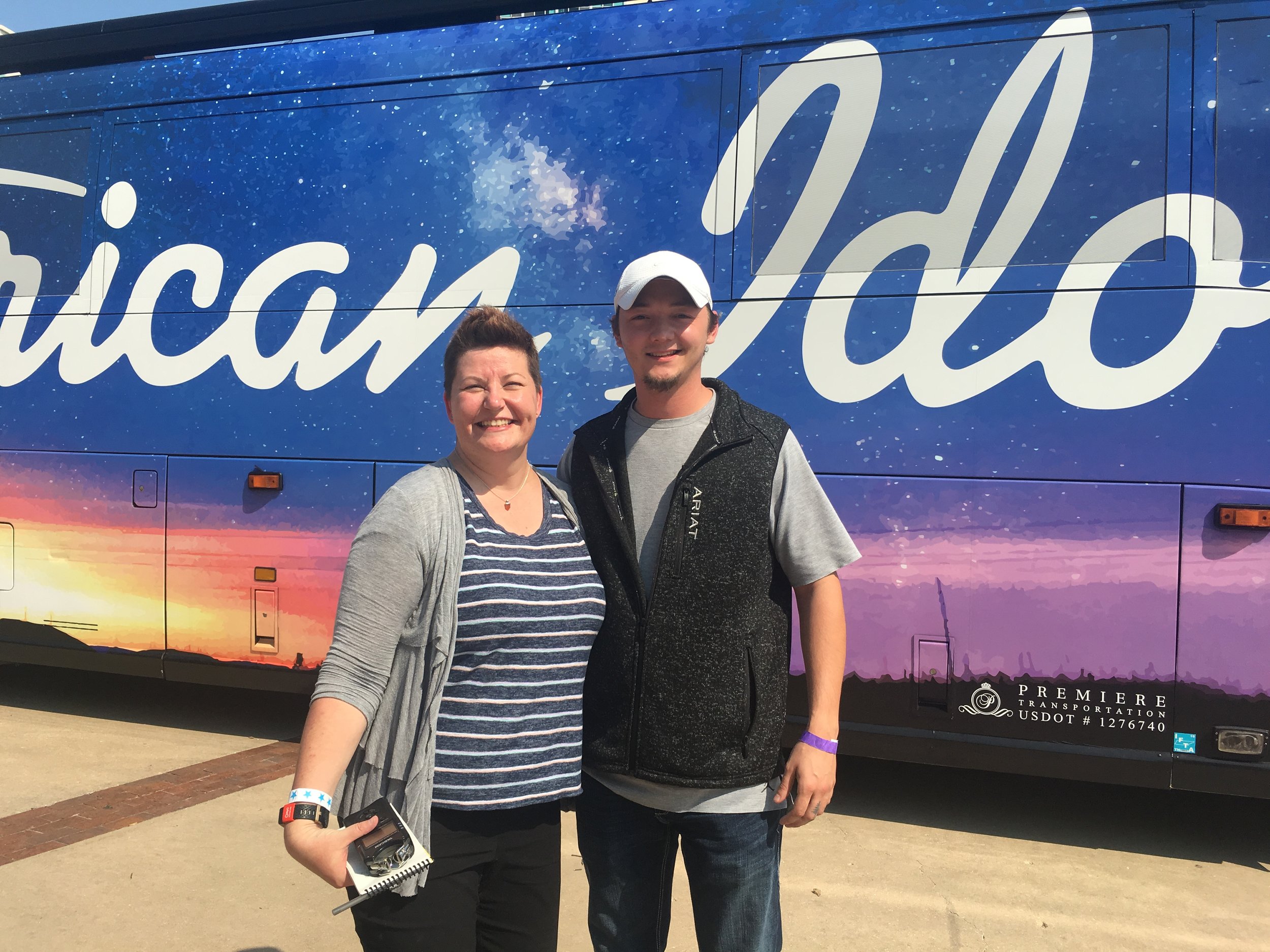 To not know. To not have all the answers. In fact, this is how it works.
Do what you are called to do. You don't need to be the expert in it first. You don't have to have all the answers. You don't get a guarantee. Following dreams means there are risks. Do you love it so much you'd drive all day to do it and stand in line for hours? Can anything stand in your way? Sometimes it takes years to get there and thousands of miles. That's why they call it a journey.
Coach Heather above with Austin Husk. Hear the interview with him on Fearless 5 Podcast #12!