Reiki 1 Class is Sunday in Wichita at White Dove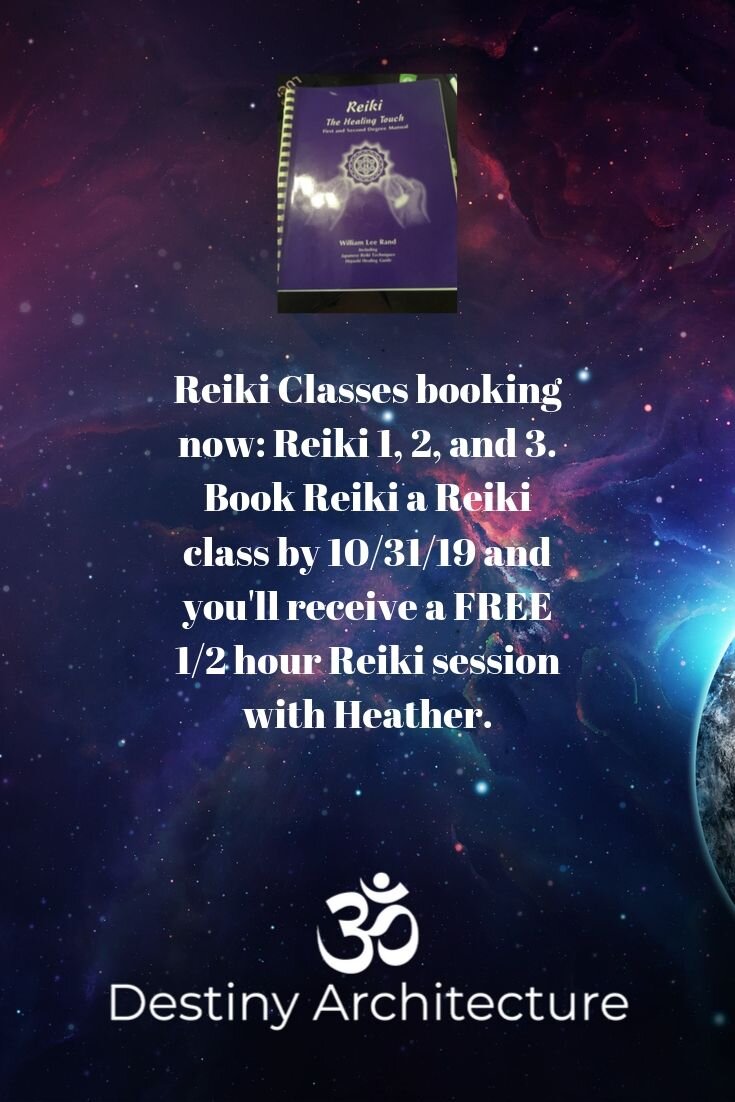 Book a Reiki class by 10/31/19
And receive a free 1/2 hour Reiki session, too!
Are you ready to begin your Reiki journey?
Reiki 1 is going to be awesome!
Let's get you attuned to the first level of Reiki energy. You'll be able to practice on yourself along with your nearest and dearest. That includes your pets! I'm not an animal Reiki instructor (yet) but you can use Reiki on your pets at the first level. They may not like it or choose to receive it. I knew a dog once who loved it while the rest of his pack of four could care less. My cat, HRH Meeko, doesn't care about Reiki. She's OK if I am doing it on myself. But if I touch her directly with my hot hands — noway! My late black cat, Alcatraz, loved it — but for only a few minutes. He preferred to lay under the table while I received Reiki or gave it to someone else. Animals like being near Reiki and don't need a direct connection like we humans seem to prefer.
If you're coming to Reiki 1, it's too last minute for me to have books ready for class
But I'll get your shipping address so you'll get your book after class, in about 1-2 weeks. (It's taken up to two weeks for delivery, but usually one week). So we'll be using handouts in class rather than the book. I'm not one to sit and read from the book all through class anyway. We have Reiki to do! I prefer the do the practical applications of Reiki in class.
Book Reiki 1 for 10/27/19 here.
There are also Reiki 2 & 3 classes coming up, too!
Get your Reiki on before Mercury Retrograde begins on 10/31… Then get some more while the retro rages.