Daily Gratitude Worksheet -- FREE PDF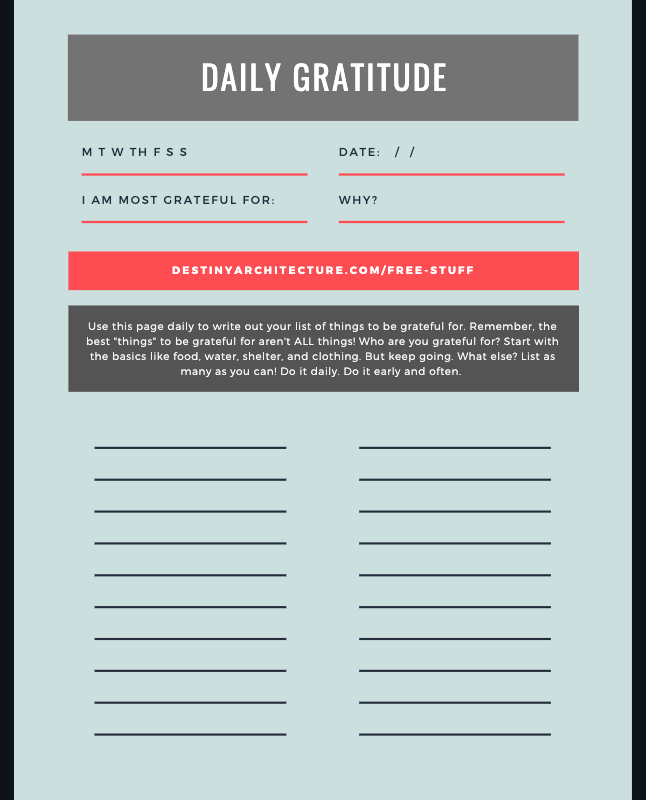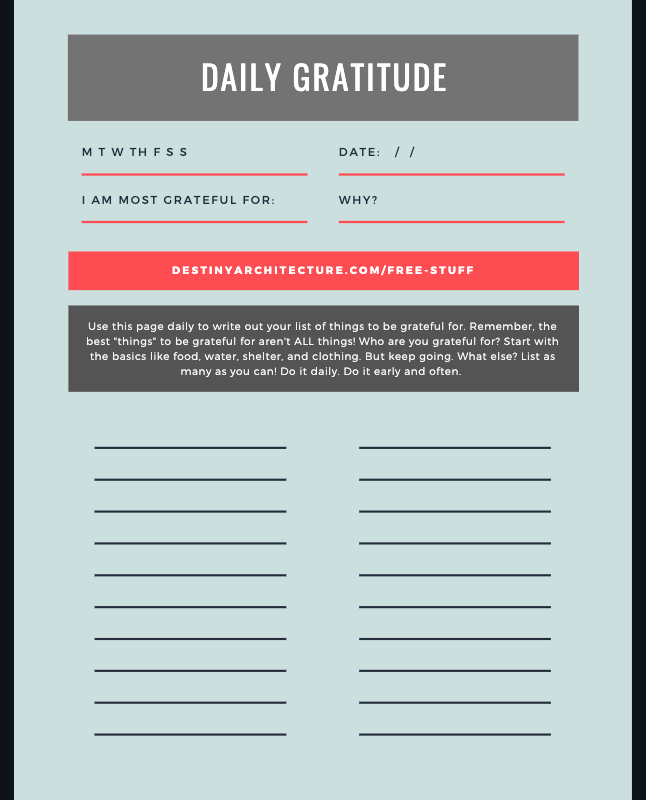 Daily Gratitude Worksheet -- FREE PDF
Download this PDF to print out for a daily gratitude journal. It's FREE!
The practice of daily gratitude will rewire your brain for positivity. Writing out daily what you are grateful for is also a Law of Attraction (LOA) practice I've used for years.
Hint: Use as many of these printouts per day as you want! The more you count your blessings, the more blessings you will experience. One, that's how LOA works — what you focus on expands. Two, you're going to become more conscious of all the good you ALREADY have.
Expand your consciousness and get into this practice today!